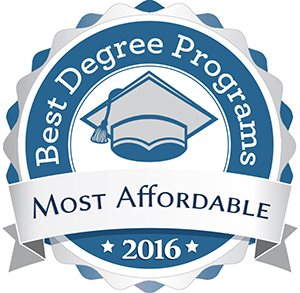 The opportunities and options available to Master of Science in Nursing students have put Ferris State University among the top programs in the nation in terms of affordability, according to an online education resource guide.
BestDegreePrograms.org reviewed more than 100 institutions that offer online Nursing Administration or Master of Science in Nursing Leadership degrees. Ferris' online Master of Science in Nurse Administration ranked fourth among the top 20 schools listed.
In its report, BestDegreePrograms.org cited the specialty concentrations of Ferris' MSN program, which includes Nursing Administration, and highlighted the opportunity of completing the degree through on-campus and/or online instruction. The program was also commended for its flexible requirements, as a student's practicum can be completed at their place of employment.
College of Health Professions Dean Matthew Adeyanju said that graduate-level training is an imperative for those who are working toward leadership positions in health care.
"In my opinion, while there is a considerable focus on the role of the doctor in delivering care to a patient, there are many important professions related to assisting that process," Adeyanju said. "It is part of Ferris' mission to be an affordable and manageable option for veterans and other specialized student populations."
Sharon Colley, Ferris' MSN Program Coordinator said that offering an accredited online nursing program provides an opportunity for health care professionals to pursue excellence and advance their careers.

"These are nurses who are preparing to be change agents with a focus on improving the quality and safety of healthcare," Colley said. "It is exciting to be recognized for being an affordable, flexible program for those who want to pursue the very critical role of a nurse administrator."
Ferris is also awaiting certification from the Higher Learning Commission for its Doctor of Nursing Practice curriculum. In May, the university's board of trustees gave its approval to the academic program, with intentions to enroll the first students for the Fall 2017 semester.

PHOTO CAPTION: Ferris State University was ranked fourth among the top 20 institutions offering online instruction in Master of Science in Nursing Leadership, or Nursing Administration degrees by BestDegree Programs.org. That online education resource guide developed its ranking in a review of more than 100 qualifying institutions nationwide.