By Alexa Torres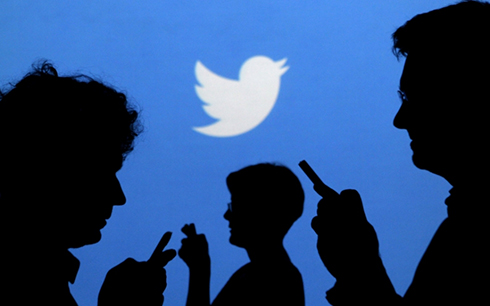 Open up any student's phone and nine times out of 10, Twitter is on their front page, and may very well be their most used app. Twitter, one of the biggest social media platforms, is a network where people can "follow" friends, celebrities, news accounts, and other accounts and read "tweets" of 140 characters or less. You can tweet whatever you want, follow whoever you want and even mute people who annoy you, but still want to follow.
That's the great thing about Twitter. In a world where we are used to getting information quickly and to the point, the 140-character limit really gets to the point. On Facebook, there is always someone who posts those awfully-long posts that take up your feed. It's just annoying. Before you're done reading, you're over the post and you really don't care. The 140 character limit really forces people to get to the point.
When you add someone on Facebook, you're forced to see everything they post. Granted, you can "unfollow" their posts, but really that's just a hassle. You have to commit to being their friend and then you're stuck. On Twitter, you follow who you want to follow. If someone follows you that you don't care about, you don't have to commit to seeing their tweets. Twitter is more than just your hometown friends, it's a community where you can literally not even know half of the people you follow. It's not Facebook, where you're reading about your grandma's newest recipe, that one guy's newest car or what everyone from high school is doing, now. Whether it is a celebrity or someone who tweets funny things, Twitter lets you follow anyone and everyone. And, it's not weird when people who don't know you follow you because you don't have to follow them back.
Twitter is a lot of fun. With parody accounts, funny tweets and celebrity Twitter battles, there's nothing better than relaxing, scrolling through your feed and seeing what everyone is doing. With the latest addition of gifs and polls, tweets are that much funnier. And when it comes down to it, you're always going to be entertained by what someone tweets. If you follow the right people, your feed will be constant things that make you laugh.
The world is such a big place, and a social media like Twitter where it isn't extremely weird to follow someone you've never met, makes it a little smaller. There are always new people to follow, people from school to stalk, celebrity breakdowns to read, subtweets to decipher and news to read. Twitter truly is a great place to vent, tweet about something funny or just kill time. So log on, tweet some stuff, follow some people and enjoy your time.


Alexa Torres is a student employee in the News Services and Social Media Office of the University Advancement and Marketing division of Ferris State University.