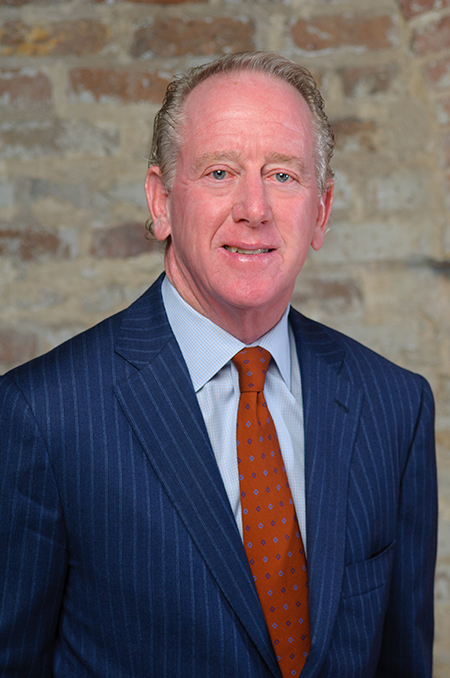 The 18th annual Ferris Foundation for Excellence Benefit will be held Friday, Nov. 4 at DeVos Place in downtown Grand Rapids, welcoming a keynote speaker who is arguably the country's most famous "football father."
Archie Manning, a former National Football League quarterback, and father to Super Bowl-winning passers Peyton and Eli Manning, will deliver the Benefit's keynote address at approximately 8:30 p.m. The Benefit provides resources for The Ferris Foundation Opportunity Scholarship, financial assistance for students who might not otherwise have access to a Ferris education. A portion of the net proceeds also support Exceptional Merit Grants, which are awarded to faculty and staff to support their study, exploration and service.
"This year's Benefit marks the 25th anniversary of The Ferris Foundation, and we will be excited to review our accomplishments, and The Foundation's impact on the university, its students, faculty, staff and programs," said Carla Miller, executive director of The Ferris Foundation. "Kurt Hofman, and the Development Committee of the Foundation, have done a fantastic job of bringing on a powerful keynote speaker for our 18th Benefit."
Archie Manning will receive the National Football Foundation's gold medal Dec. 6 at the Waldorf-Astoria in New York City. He is the chairman of the board of that nonprofit organization, and joins seven U.S. presidents, four generals, one Supreme Court justice and the iconic Jackie Robinson as a gold medal recipient.
Manning was an All-American quarterback for the University of Mississippi, starring in the first nationally-televised prime-time college football game, and finishing among the top five in voting for the Heisman Trophy during his junior and senior years at "Ole Miss." After being selected second overall in the 1971 NFL draft, Manning played 13 seasons in the league, and was named National Football Conference offensive player of the year in 1978, while a member of the New Orleans Saints.
Archie's sons, Peyton and Eli, have each won two Super Bowls, following All-American careers at the University of Tennessee, and Ole Miss, respectively. Peyton completed an 18-year NFL career by leading the Denver Broncos to a win in Super Bowl 50, in February. Eli was Super Bowl MVP in 2008 and 2012, leading the New York Giants to comeback wins in each case.
The Benefit begins at 5:30 p.m. in DeVos Place's Steelcase Ballroom, with cocktails and a reception. The program begins at 7 p.m. with dinner, and Ferris' President David Eisler will serve as master of ceremonies, as a program highlighting scholarship recipients, and faculty and staff grant winners will be presented prior to Manning's keynote speech.
PHOTO CAPTION: Former NFL quarterback Archie Manning, father of star pro passers Peyton and Eli Manning has been named as keynote speaker for the 18th annual Ferris Foundation Benefit. The event will be held the evening of Friday, Nov. 4 in the Steelcase Ballroom of the DeVos Place Convention Center in Grand Rapids.