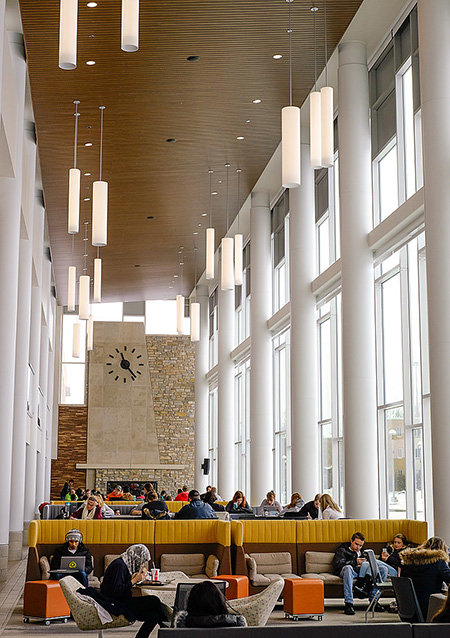 Ferris State University was listed among the 14 most rapidly improving high-value public colleges in the U.S. by Money magazine.
The Money listing was based on a recently-released study of college graduation rates by the Education Trust, a Washington D.C.-based think tank. Money's data analysis highlighted 14 public colleges and universities from a larger pool of the nation's rapidly improving high-value institutions of higher learning.
Ferris was ranked No. 11 on Money's list.
The analysis noted that "these colleges all currently have above-average graduation rates, have raised their graduation rates for all students by at least 10 percent since 2003 and have reduced the achievement gap disparities among races over time."
Money ranks colleges based on a formula that includes affordability, educational quality and the financial success of graduates.
To read more, and to view the complete list of 14 institutions, click Money to visit the website.
Last updated: 01-04-2016