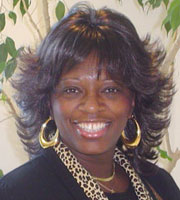 Ferris State University's SCHOLAR Peer Mentor Program will host its annual January events to promote mentorship and to increase awareness of mentorship on campus.
Campus mentors will be recognized throughout the month of January, National Mentor Month. Mentors were first recognized at the Thursday, Jan. 14 home men's and women's basketball games against Michigan Tech University. Additional mentor recognition events are planned for the Saturday, Jan. 16 home men's and women's basketball games between the host Bulldogs and Northern Michigan University as well as the home Saturday, Jan. 30 men's and women's basketball games against Saginaw Valley State University.
"The SCHOLAR Peer Program continues efforts, in 2016, to bring awareness to mentoring, the rewarding impact that it could have to another individual and to celebrate our mentors hard work and dedication," said Karen GreenBay, director of Ferris' SCHOLAR Peer Mentor Program.
The SCHOLAR (Socio-Cultural Holistic Learning and Retention) Peer Mentor Program has existed for 15 years. It matches incoming freshmen and transfer students with sophomore, junior and senior student volunteers, who serve in peer mentor roles. The program's goal is to help freshmen and transfer students achieve their education goals and to help make their college experience and transition, to Ferris, successful through the introduction of mentees to campus and community resources.
The 2016 Mentor Appreciation Luncheon is scheduled for Tuesday, Jan. 19 at 11 a.m. in the University Center as guest speaker Jasmine Hall, a senior at Central Michigan University, will share her experiences and how mentoring has helped her achieve her goals. Hall is pursuing a degree in Neuroscience and Psychology. Mentors, throughout high school and college, have helped Hall use her positive attitude and determination to secure numerous developmental and leadership opportunities.
The National Day of Mentor Awareness is set for Thursday, Jan. 21. Nationwide, mentor programs show appreciation for their mentors.
The SCHOLAR Program will host the Mentor Bulldog Challenge on Saturday, Jan. 30. Mentors and mentees will participate in a competition to locate as many bulldog statues in the community as they can find, take a photo with the bulldog and post photos on the SCHOLAR Facebook page. The activity allows mentors and mentees to explore the Big Rapids community, to see the designs of the painted bulldogs and to give them an opportunity to spend fun time together. Prizes are awarded to the mentor-mentee pair that identifies the most bulldogs in the community.
Visit the SCHOLAR Peer Mentor Program website for more information.
Check out the program's Facebook page.


PICTURED: Karen GreenBay, director of Ferris' SCHOLAR Peer Mentor Program
Last updated: 01-15-2016