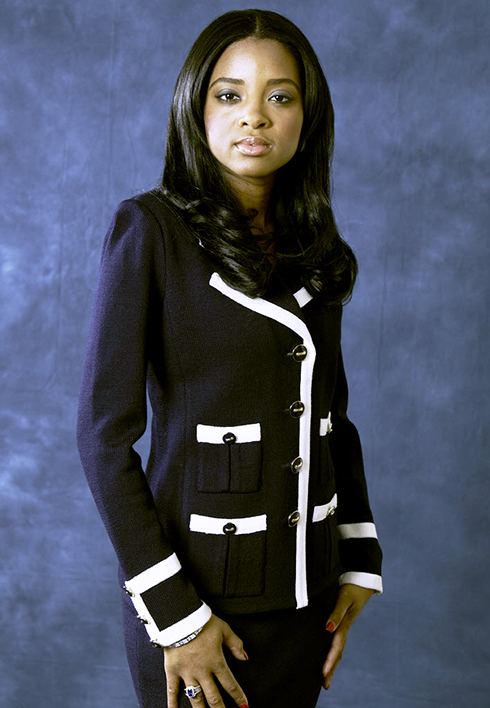 A social justice organizer will speak to the Ferris State University and Big Rapids community on "Millennial Activism" Thursday, Jan. 21, as Tamika Mallory's visit concludes the university's 2016 Martin Luther King, Jr. Celebration.
Mallory, the former national executive director of the National Action Network will speak in Room 202C of Ferris' University Center from 6 p.m. to 7:30 p.m. She is currently president of Mallory Consulting, her strategic planning and event management firm, based in New York City.
In 2015, Mallory was an active participant in April's "March2Justice," which saw her join with two other women, and supporters, in a 250-mile march from New York City to Washington, D.C. That April event sought support for three federal initiatives regarding juvenile justice, racial profiling and the transfer of Department of Defense equipment to local law enforcement agencies. In October, she was a speaker in, and co-director of the 20th anniversary of the "Million Man March," where the theme was "Justice, or Else."
Mallory said she hopes to illustrate how Dr. King's message was important in the 1950s and 1960s, and remains significant.
"Dr. King and his message are valid today, maybe even more so than in his time," Mallory said. "He talked about economic justice, social justice and did so in a broader landscape. While not everyone in King's time acted, they understood the need to act for social justice. That need continues today, and it's going to take fire and energy."
Mallory said that while today's students are shaping their careers, and their lives in a society she characterizes as "an instant gratification period," that does not diminish their ability to pursue, and strive for social justice.
"This new generation doesn't feel mass media has to push the message," Mallory said. "The narrative is being acted out for us, and by us. I always try to feel and reach the people I'm speaking with, and I'm very excited and humbled to be before people who have the whole world in their hands. Social media gives us the opportunity to stay connected, and share our messages, and feelings."
Ferris' Office of Multicultural Student Services reminds students, and the greater Big Rapids community that all events in the MLK celebration are free, and open to the public.
Last updated: 01-18-2016