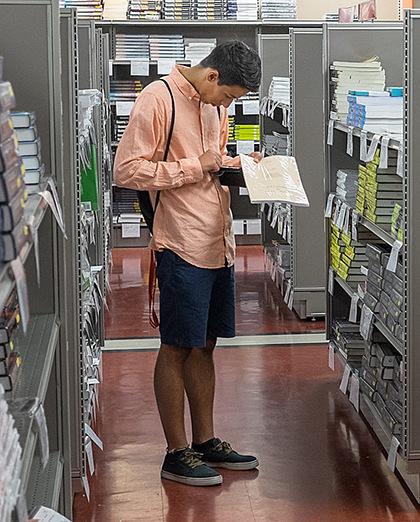 Ferris State University's enrollment remained steady on its main Big Rapids campus, while headcount at its statewide locations experienced decline. Compared to a year ago, enrollment on the Big Rapids campus remained at 9,618 students, identical to Spring 2015 enrollment numbers. Contributing to that stability, continuing students were up 162 or 2 percent.
Outside of Big Rapids there were enrollment declines at the regional campuses with headcount down 137. Overall university student headcount is 13,829, down 317, or 2.2 percent. First-year retention declined slightly, but remains high, with 90 percent of full-time bachelor degree students and 86 percent of full-time associate degree students continuing from fall.
The university's student body continues to become more diverse. Ferris now has more students who identify as Asian, Black/African American, Native Hawaiian/Pacific Islander and of two or more races. The largest increase was among Hispanic students, with that population increasing by 39 or 8.6 percent.
"We will continue to face challenges from the declining numbers of high school graduates in Michigan, the increasing pressures of cost, affordability and state support, and the economic challenges that students face," Ferris President David Eisler said. "Our spring enrollment numbers point to the fact that these, among other factors, are having a real effect."
Last updated: 01-21-2016