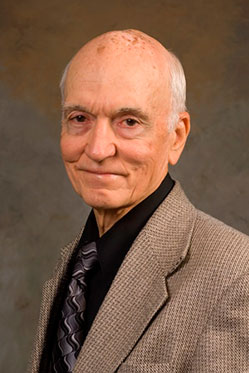 Research projects, pilot programs and other proposals from faculty and staff to foster the academic goals of Ferris State University can be submitted for consideration through The Ferris Foundation's Exceptional Merit Grant program.
Ferris faculty and staff can seek up to $7,500 for their proposal, according to Robert Friar, chair of The Ferris Foundation's grants and gifts committee.
"We're looking to support those ideas that will enhance the quality of education at Ferris," Friar said. "Anything that facilitates the learning process, bringing it up to date, whether it is equipment, facilities, anything that refreshes the information that students are getting can be considered."
Applications must be completed online, and submitted by 5 p.m. Friday, Feb. 26, and those who apply will be expected to present their project in person to the grants and gifts committee on Mar. 17-18.
Carla Miller, the executive director of The Ferris Foundation, said that they are approaching $500,000 in merit grants awarded since 2001. The merit grants have been provided in support of imaginative projects.
"The Ferris Foundation is very proud to be able to support staff and faculty in innovative and collaborative projects that extend and enhance the university's mission," Miller said. "Over the years, new programs have not only come to fruition, but have also launched partnerships with the private sector, as well as shared interest at the state and federal level."
The committee, which is made up of Foundation board members, faculty and staff will announce the grant award recipients on Friday, Apr. 8.
For more information on the merit grant guidelines, contact Kim Erickson at (231) 591-2365.
PHOTO CAPTION: Robert Friar chairs the gifts and grants committee, which will consider applications for The Ferris Foundation's Exceptional Merit Grant Awards for 2016. The application deadline is 5 p.m. Friday, Feb. 26.
Last updated: 02-02-2016