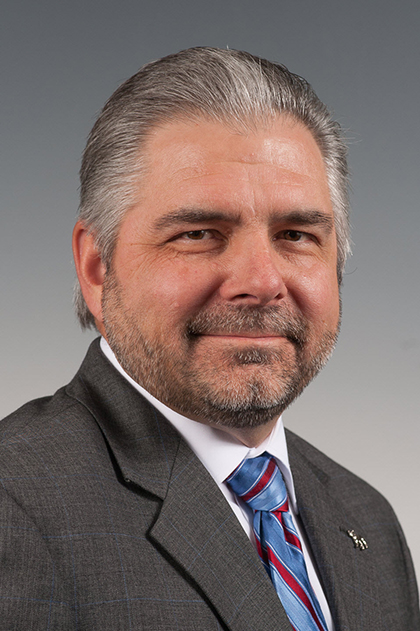 An administrator with a variety of leadership positions on the Ferris State University campus has assumed duties as dean of Extended and International Operations, as Steve Reifert's appointment was announced by Provost and Vice President for Academic Affairs Paul Blake.
"Steve's collaborative skills with faculty, staff and external stakeholders will be an asset, as he furthers the goals of EIO," Blake said. "His administrative guidance with the College of Education and Human Services' Big Rapids campus programs, and the Criminal Justice programs on 13 satellite campus locations will bring increased strategic direction for EIO programmatic initiatives."
Reifert became dean of EIO, effective July 1, and is honored to serve the university in his new role.
"My leadership style is one of collaboration, consensus building and fostering key relationships, so I look forward to building on the connections that EIO has established within Ferris, and with our external partners," Reifert said. "They have a long history of delivering effective and efficient services to students with programs that are relevant for today's workforce."
Reifert came to Ferris in 2006 as a faculty member in the Criminal Justice department. He has served as director of the CJ program, interim associate dean for COEHS, and interim dean in that college. Reifert earned a doctoral degree in Sociology from Western Michigan University, a master of Public Administration from Ball State University and his Bachelor of Science in Social Psychology from Park University, in Parkville, Mo. He came to Ferris following 18 years, in a variety of positions, with the Kalamazoo Department of Public Safety. Reifert also served nine years in the U.S. Air Force as a special agent and law enforcement specialist.
PHOTO CAPTION: Steve Reifert is Ferris State University's dean of Extended and International Operations.