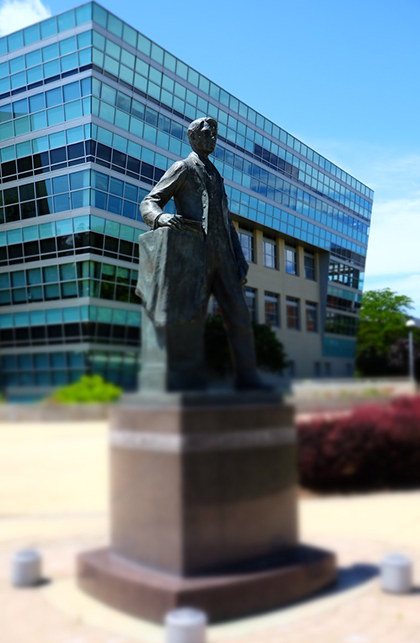 The Michigan College Access Network has selected three Ferris State University graduates to advise high school students – especially low-income students – under its AdviseMI program, established to help students navigate the process of applying to colleges and understanding how to apply for financial aid.
College advisers were selected from Ferris and 12 other universities partnering with MCAN. College advisers were selected through a competitive interview process. In July, the Ferris alumni started an extensive, four-week adviser training in July.
In September, advisors will begin working alongside high school counselors to create and foster a college-going atmosphere within high schools across the state. They will support students in exploring higher education options, applying to college and making a successful transition to college. Adviser responsibilities include helping students set a postsecondary education plan, prepare for college admissions exams, complete the Free Application for Federal Student Aid form, secure financial aid and then formally enroll in a higher-education program.
Caroline Cousineau of Gregory, Mich., a 2016 College of Business graduate in Public Relations; Aliah Scroggins, from Flint, who also graduated in May from Ferris' College of Education and Human Services; and Byron Williams, of Pontiac, a 2013 graduate of the College of Business, were offered positions serving one or more high schools. Cousineau will work with students at Hart and Shelby high schools, Scroggins will promote continued learning at Muskegon Heights Academy and Williams will be an adviser at Harbor Beach and Owendale-Gagetown High Schools. Ferris joins 12 other Michigan colleges with graduates in the Advise MI program.
"College advisers play a key role in creating a college-going culture in high schools and communities." said Brandy Johnson, MCAN Executive Director. "We are excited to continue partnering with Ferris to increase the number of Michigan students who are academically, financially, and socially prepared for college."
Cousineau, Scroggins and Williams began a four-week training program on the Michigan State University, the week of July 11. Experts will speak to the 49 advisers on topics like financial aid programs, how to help with the college application process, and how to work with special populations.