Ferris State University students gain valuable work experience through internships. Internships also can confirm or redirect career decision-making, provide marketability, develop people skills and enhance classroom learning. Many academic programs require one, but the experience is encouraged regardless to provide students with a better understanding of what will be expected of them in the workplace.

Many students are participating in myriad internships this summer. Meet: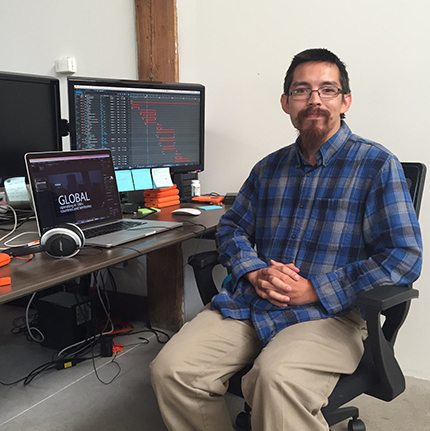 Christopher Martin
He is: A senior from Holland, preparing to graduate in December, 2016, from the Television and Digital Media Production program.
His Internship: Christopher is building his skills in motion graphics and special effects, working as an editor with Fission3, a video production service based in Grand Rapids. Their clients include the Amway Corporation, and National Heritage Academies.
Career hopes, based on this opportunity: Christopher was seeking the chance to continue his skill building with motion graphics and special effects. It is his hope to someday own his own video production company.
Advice for students seeking, or selecting internships: Try and determine what you want to accomplish through your internship, and look for where that opportunity would exist in the marketplace. If what Ferris provides doesn't meet that, the university will support you as the search continues.
Ferris Core Values Christopher relates to: Collaboration, as Ferris helps students define their talents, and encourages them to pursue them professionally, also Learning, as his internship has helped Christopher achieve greater opportunity, and understanding.
Making a Difference at Fission3: Christopher's supervisor, 2009 TDMP graduate Derek Rottman, has provided the opportunity to work on many projects. "His trust in my abilities has grown over the course of my internship," Martin said.