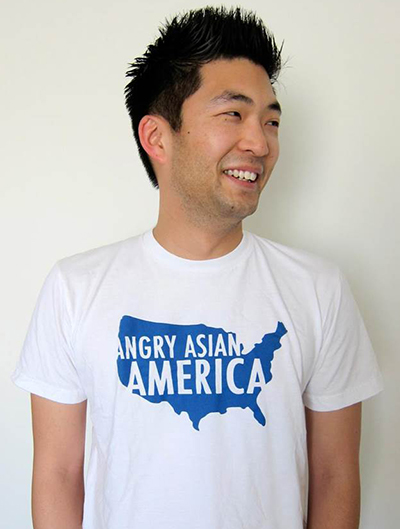 Ferris State University's Office of Multicultural Student Services will host its 2016 Asian Pacific American Heritage Month celebration on Tuesday, April 19 at 6 p.m. in University Center, Room 202A.

"The APA Heritage Celebration is an opportunity to showcase the diversity of Asian culture at Ferris," said Michael Wade, OMSS assistant director.
Authentic food, craft stations and student presentations will be set up at the event. In addition, Phil Yu (pictured) is the event's keynote speaker. Yu is popularly known as the founder and editor of the blog, "Angry Asian Man." He will share his story about citizenship, identity and voice.
Asian Pacific American Heritage Month is primarily a celebration of Asians and Pacific Islanders in the U.S. This celebration is a tribute to the immigration of the first Japanese citizens to the U.S., in 1943. The tribute also marks the anniversary of the completion of the transcontinental railroad, in 1896, as the majority of workers who laid the railroad tracks were Chinese immigrants.
In collaboration with the OMSS, the Asian Student Organization is the celebration's lead sponsor.
For more information about this event or if anyone has a disability and is need of assistance to attend, contact OMSS, at (231) 591-2617, 72 hours in advance of the event is recommended to make disability accommodations.
Click OMSS to learn more about the office and its services.