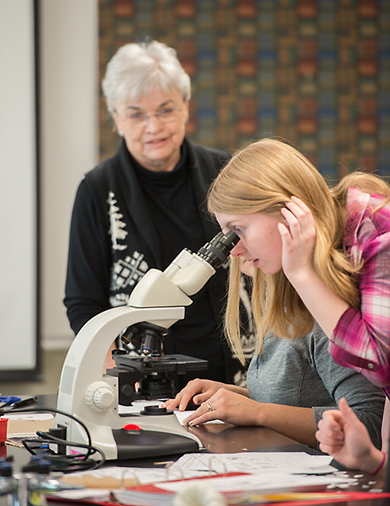 A New York City-based financial data and technology company has named Ferris State University one of the 10 best-value colleges in Michigan for 2016. SmartAsset had included Ferris in its inaugural report, in 2015, with the ranking based on factors that included the average total of scholarships and grants awarded, the average starting salary for graduates, and the university's student retention rate. Ferris ranked seventh in this recently-released study, a repeat of its standing in last year's report.
Ferris' Dean of Enrollment Services Kristen Salomonson said that the concept of higher education affordability addresses the notions of value, and tangible outcomes.
"It's exciting to be on this list," Salomonson said. "At all levels of the university, we recognize that student debt is a significant concern, so we want to be a partner in limiting that debt. Tuition increases have been kept low, and we provide aid to help students so they can prepare for a career in their chosen field, understanding what it takes to succeed there."
Salomonson added that internship opportunities available to Ferris students, and the university's student-to-faculty ratio, accentuate the learning process and improve a student's experience as they pursue their degree.
The University of Michigan-Ann Arbor, Michigan Technological University, Michigan State University, Kettering University and Oakland University join Ferris State University as Michigan colleges included in both of SmartAsset's best-value college studies.
PHOTO CAPTION: Ferris State University has been named one of the 10 best-value colleges in Michigan by the online financial data and technology company, SmartAsset.