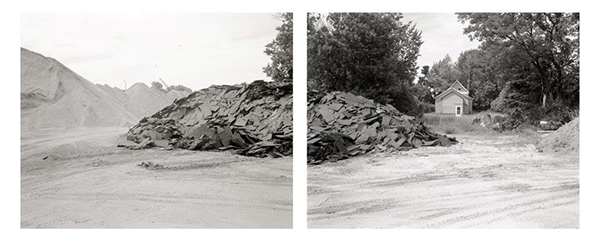 The public is invited to discuss the subject of man's relationship with Earth, with Ethan Ross, who is the man behind the "No Stone Unturned: Hybrid Landscapes and Eco Systems" exhibit in Ferris State University's Fine Art Gallery.
This Artist Talk event is set for Thursday, April 7 at 6 p.m. The solo photography exhibit debuts on Monday, April 4 and runs through Saturday, April 30 in the Fine Art Gallery, located in University Center, Room 205.
"Our current students' generation is one that will face large-scale global concerns. Ethan Ross addresses one of the critical issues that we, as a society, are going to have to recognize and solve," said Carrie Weis Stermer, director of the Fine Art Gallery. "Ethan's photographic body of work depicts the constant struggle between the environment and human interference and how the environment attempts to heal."
For exhibit information, or to learn more about art at Ferris, visit the Gallery's website.

Ross was the 2014 recipient of the Ferris' Kendall MFA Graduate Purchase Award. Kendall College of Art and Design Master of Fine Arts graduate students, who are in their final year, are eligible for the award.