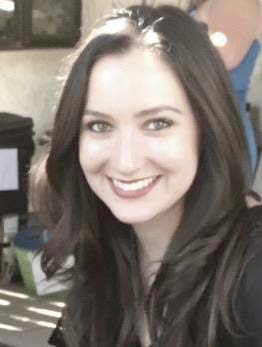 A variety of presentations, and a test screening of an Emmy-award winning documentary filmmaker's work, are elements of the 16th annual Ferris Media Festival Thursday, April 14 and Friday, April 15.
The event is hosted by Ferris State University's School of Digital Media, and the Media Communications Association, a registered student organization on campus, according to Television and Digital Media Production Assistant Professor Joshua Pardon.
"This festival really represents each of the programs in the School of Digital Media, as our speakers address topics of interest to students in Digital Animation and Game Design, Digital Media and Software Engineering, and TDMP," Pardon said. "John Pile, Junior is a senior software engineer for Microsoft, and filmmaker Sophia Kruz is working with us both days. This may be the first time we have had a preview presentation as part of the festival."
Kruz will provide comment cards to those who attend her test screening of "Creating4Change," at 7 p.m. Thursday in Business 111. Pardon said this process is called "workshopping," and is a unique opportunity for the audience.
"This is not yet a finished work," Pardon said. "It's common to have a series of screenings prior to the premiere, and gather audience input."
The documentary is a feature-length film highlighting advocates who use art to promote positive change with regard to women's global issues. Kruz will also lead "Documentary4Change," a presentation in Room 202B of the University Center, at 10:15 a.m. Friday, as part of the festival program.
Pardon said that the festival is a free event for SDM students and other interested members of the community. There will also be high school students attending, providing them a chance to learn about opportunities in the school and university.
"Each year, we seek to put Ferris graduates into our roster of presenters," Pardon said. "This year, Dominic Pipia will speak on freelance audio and video work, and Lindsay Pepper will share her experiences as a Foley Artist, recreating sound effects for productions in Los Angeles."
The Ferris Media Festival offers a total of six presentations, from 9:15 a.m. to 4 p.m. Friday in the University Center. The festival is supported by Student Government activity fees, and co-sponsors include the College of Education and Human Services, the Center for [email protected] Studies, the College of Arts, Sciences and Education, the Diversity and Inclusion Office, and Ferris State University's American Marketing Association chapter.


PHOTO CAPTION: Lindsay Pepper, a 2012 graduate of Ferris State University's Television and Digital Media Production program, will detail her experiences as a Foley Artist in a presentation at the 16th Annual Ferris Media Festival Friday, April 15.