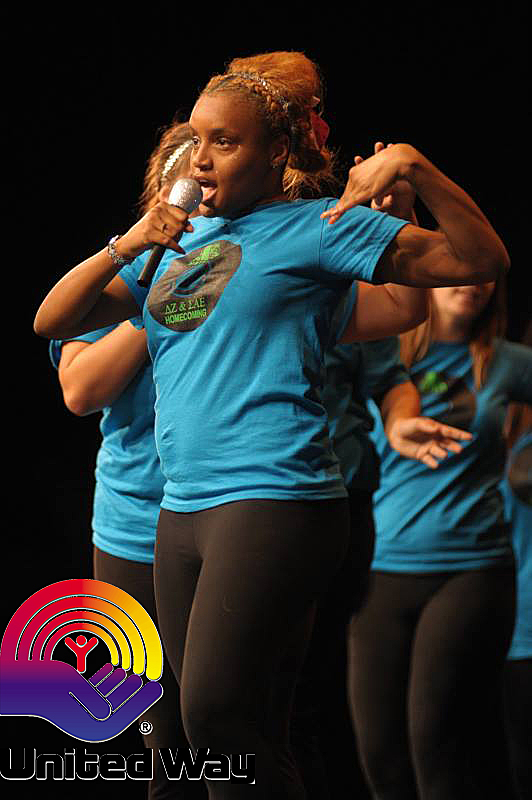 Ferris State University students and the greater Big Rapids community are encouraged to participate in homecoming week activities Sept. 21-26, as a number of events will raise funds to benefit the Mecosta-Osceola United Way.
The opportunities to support area non-profit agencies begin Monday evening, Sept. 21 at Williams Auditorium, as jugs will be passed through the crowd for audience choice voting at the Lip Sync Competition.
Michele Albright, coordinator of Ferris' career and volunteer centers said that students, faculty and staff are invited to their inaugural United Way Carnival, in the North Quad on Thursday, Sept. 24 from 3 to 7 p.m.
"We would welcome community involvement as well," Albright said. "There will be lots of fun prizes and activities."
Carnival games and activities will cost $1 each, with proceeds going to the United Way. In the event of inclement weather, the carnival will be held in the University Center.
Homecoming Saturday, Sept. 26 presents another community-wide opportunity to support the Student United Way campaign, as a number of university offices, departments and divisions contributed items for a silent basket auction. Albright said those attending the tailgate prior to the football game can look over the baskets, and bid on their favorite.
"Folks across the community and campus have been very generous," Albright said.
Albright said that they can now accept auction payments by credit card, expanding on a cash-only bidding process in previous years. Winners in the basket auction will be contacted by phone at approximately 2:30 p.m. that day.
The popular Live United Color War and 5K was scheduled for Sunday, Sept. 20, but was postponed due to safety concerns regarding the condition of the intramural fields. Albright said that the matter is still in review, and a date for the event will be determined later this month. Those who registered and paid to participate in the Color War will be issued a refund.
Dozens of Mecosta and Osceola County non-profits receive United Way grants, including Ferris' volunteer center. The community kickoff for the annual campaign will be Friday, Sept. 25, and the university's campaign will begin Thursday, Oct. 1.
Follow the social media conversation using #FerrisHC2015 on Facebook, Instagram and Twitter.PHOTO CAPTION: Pictured above is a scene from last year's Lip Sync Competition. The audience choice award helps raise money in support of United Way.