Ferris State University faculty, staff and students come from all over the world with one thing in common- Ferris as ultimately their No. 1 choice. In the Ferris First series, we chat with members of the University community to learn more from them about why Ferris was their No. 1 choice.
They all have a story. Here, we tell part of that story. Meet: Patricia Rukundo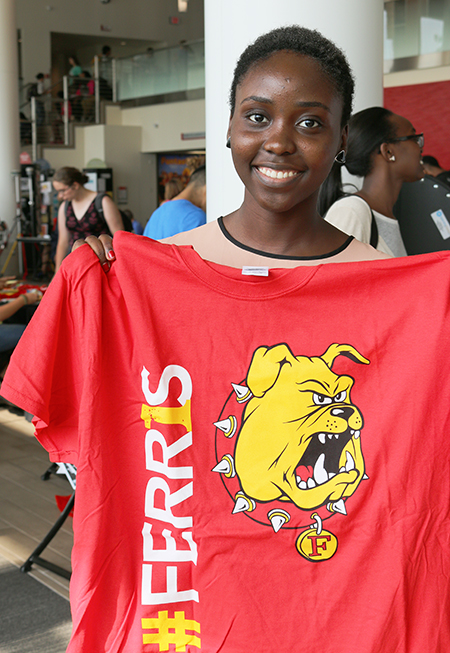 She is: A third-year student reigning from Grand Rapids, Mich. Studying Operations and Supply Management.
What do you like most about Ferris? A unique part about Ferris is that there is a lot of green space for grass, which is nice and pretty. She also likes the Quad as she noted that it is great for hosting events.
What do you enjoy about your academic major? Patricia enjoys everything about her major, making it a great fit for her.
What student organizations are you involved in and why? Patricia is a member of the African Students Union organization at Ferris.
How is Ferris preparing you for your future? Ferris is preparing Patricia by providing important tools for her learning and career.
Why should Ferris be a top choice for others? Ferris should be a top choice because it is a great school.
What is the best part about being at Ferris? The best part is all of the friends Patricia has made, the ambiance and the great education – all rolled into one package.
Why was Ferris your number one choice? Ferris was Patricia's first choice because she had heard about it through a college visit and thought it was a great fit for her.