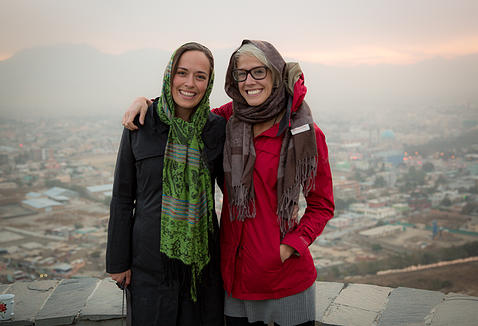 As a part of the BEYOND: Globalization program, a screening of the documentary "Frame by Frame" will be taking place Tuesday, September 15 at 8:30 p.m. in IRC room 120.

"The film is all about media and journalism in Afghanistan, and, it shows how the Taliban rule," said Taylor Hooper, a senior in Sociology and program manager for BEYOND: Globalization.
Mo Scarpelli, a native of Big Rapids, Mich., was co-director of the film and will be in attendance, tonight, to host a question-and-answer session after the screening.
"We hope that students learn more about Afghanistan than just what they see in the news," Hooper said. "We hope it opens their minds and gives them a new and different perspective."
For more information about "Frame by Frame."
The photograph is from the "Frame by Frame" official website.