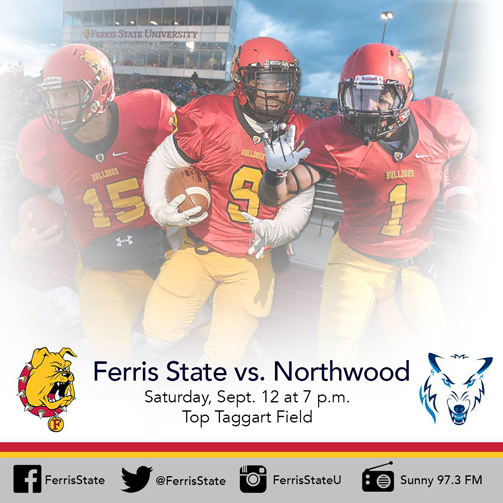 Bulldog fans, are you headed to tonight's (Sept. 12) Ferris State University football game? If so, we would like to hear and see from you about your Ferris First experience – including tailgating and your experience inside Top Taggart Field as the Bulldogs take on the Northwood University Timberwolves.
Via Instagram and Twitter, Ferris will be offering contests for fans to demonstrate Ferris pride. Winners will be selected for the top tweet and top Instagram image that uses the hashtag #FERR1S and the @FerrisState, on Twitter, or the @ferrisstateu, on Instagram. Prizes to choose from include stuffed Bulldogs, Ferris First shirts and Bulldog shirts. Both the hashtag and the handle must be used in the tweet or Instagram post.
Winners will be selected and announced after the game, and prizes can be claimed on Monday, Sept. 14, or by agreed-upon arrangement.
Tells us about your #FERR1S experience, and possibly win.
Tailgating begins at 4 p.m. and the game kicks off at 7 p.m.