Ferris State University faculty, staff and students come from all over the world with one thing in common- Ferris as ultimately their No. 1 choice. In the Ferris First series, we chat with members of the University community to learn more from them about why Ferris was their No. 1 choice.
They all have a story. Here, we tell part of that story. Meet: Buse Yilmaz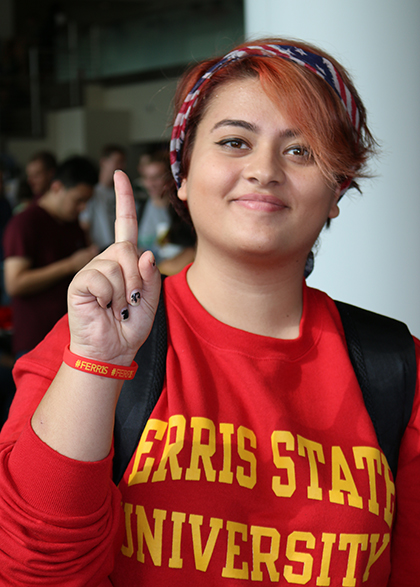 She is: A first-year student in the Digital Animation and Game Design program from Denizli, Turkey.
What do you like most about Ferris? Buse really enjoys the on-campus events that Ferris provides to faculty, staff, students and the community throughout the academic year.

There's always an event that happens around campus.
What do you enjoy about your academic major? She loves the courses that she takes in order to prepare her for the future.
Why should Ferris be a top choice for others? Ferris should be a top choice for other people because, she said, it is an awesome place to be.
What is the best part about being at Ferris? The best part about Ferris is that everything is so fun, there's always an event to go to or people to meet.
Why was Ferris your number one choice? Ferris is one of the top colleges that provides Game Design nationwide.
It is such a great program so it made it easy for Buse to choose.