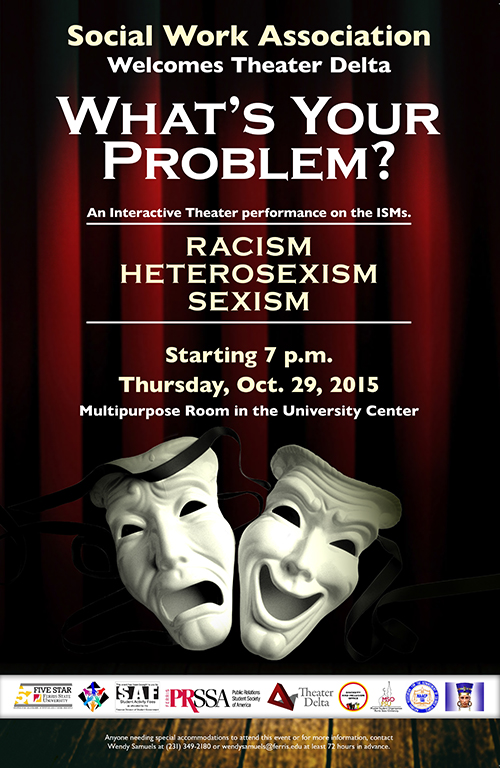 The professional performance group Theater Delta will perform at the Five Star event on Thursday, Oct. 29 from 7 to 8:30 p.m. in University Center, Room 202.
Theater Delta will perform skits that focus on social issues that are common for many college students.
"This event is important for students to attend because it gives them the opportunity to talk in a safe environment about difficulties they face," said Sam Baeten, a junior in Social Work from Chicago. "Change can only happen once a conversation starts and hopefully this opens the door to a more diverse and comfortable Ferris State."
This event, organized by the Social Work Association, offers performances that focus on racism, sexism and heterosexism. Students will have opportunities to learn more about each topic and voice how they are personally affected.
This event is free and is open to the public.