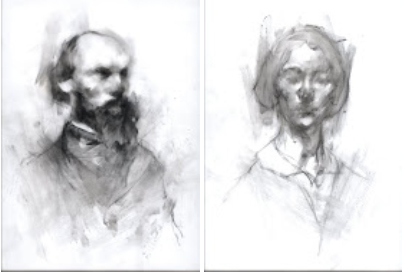 The "Little Things" exhibit by Damian Goidich will be displayed at the Fine Art Gallery in the University Center. The exhibit debuted on Thursday, Oct. 1.
Goidich's solo exhibit, "Little Things," explores portraiture from early 19th century photographs and daguerreotypes.
Goidich, an adjunct Illustration faculty member at Ferris' Kendall College of Art and Design in Grand Rapids, Mich., participates in state and regional art exhibitions. He was also a recipient of the MFA Kendall Graduate Purchase Award in 2013.
To learn more about Goidich's work, click the link to visit his website.
On Thursday, Oct. 8, a "Talk with the Artist" event will be hosted at 6 p.m. in University Center, Room 205.
Click Fine Art Gallery for more information about this and upcoming exhibitions.