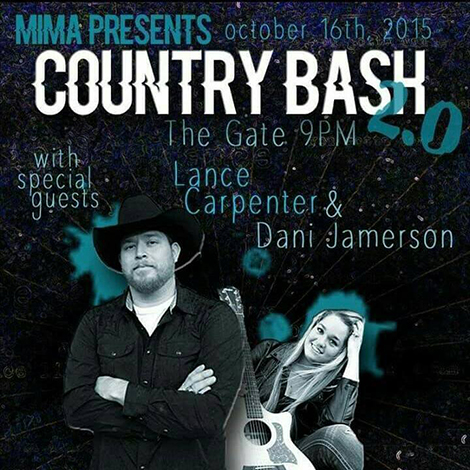 Ferris State University's Music Industry Management Association is set to host its second annual Country Bash event on Friday, Oct. 16 at 9 p.m. at The Gate in Big Rapids. Doors open at 8 p.m.
MIMA's country-music concert will feature Michigan native Dani Jamerson and headliner Lance Carpenter. Carpenter is a singer and songwriter from Nashville, Tenn., who helped write Kelsea Ballerini's "Love Me Like You Mean It."
"Country music is the most widely listened to genre, right now, and we're really excited to bring together not just Ferris students, but the Big Rapids community," said Morgan Radners, a junior in Music Industry Management from South Lyon, Mich.
Along with the musical festivities, attendees can purchase their favorite performers merchandise. Tickets are $5 in advance or $10 at the door. Tickets can be purchased from any MIMA member leading up to the event.