Ferris State University faculty, staff and students come from all over the world with one thing in common- Ferris as ultimately their No. 1 choice. In the Ferris First series, we chat with members of the University community to learn more from them about why Ferris was their No. 1 choice.
They all have a story. Here, we tell part of that story. Meet: Aaron Rustem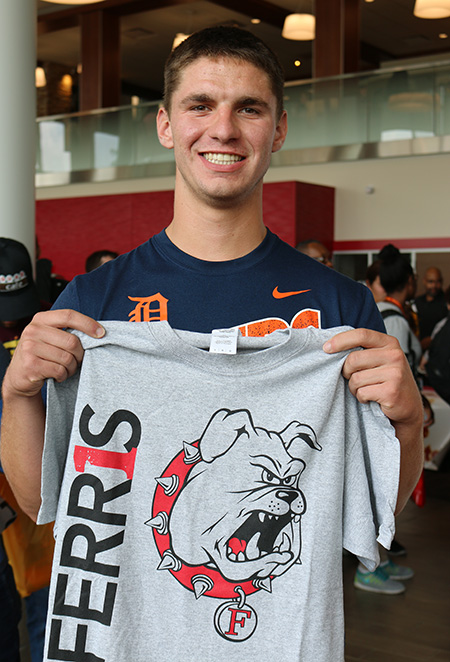 He is: A freshman in the Construction Management program from Mason, Mich.
What do you like most about Ferris? When asked about what attracted him to Ferris, Aaron did not hesitate as he mentioned that the Construction Management program was what he liked most about Ferris.
What do you enjoy about your academic major? There are new things to learn every day, and Aaron just genuinely likes construction.
What student organizations are you involved in and why? Aaron is a member of the Associated Construction Students. He believes that the organization is important because it relates to his major and helps him learn about everything he needs to know. It also provides a lot of networking opportunities so he can meet professionals and get a hands-on experience to what they do.
How is Ferris preparing you for your future? Ferris gives Aaron real world knowledge from professors who work in the profession.
Why should Ferris be a top choice for others? Ferris should be a top choice for others because they have excellent programs.
What is the best part about being at Ferris? Everything is the best part about being at Ferris.
Why was Ferris your number one choice? Aaron likes that they have a nationally known construction program.