Ferris State University faculty, staff and students come from all over the world with one thing in common – Ferris as ultimately their No. 1 choice. In the Ferris First series, we chat with members of the University community to learn more from them about why Ferris was their No. 1 choice.
They all have a story. Here, we tell part of that story. Meet: Anelene Mellin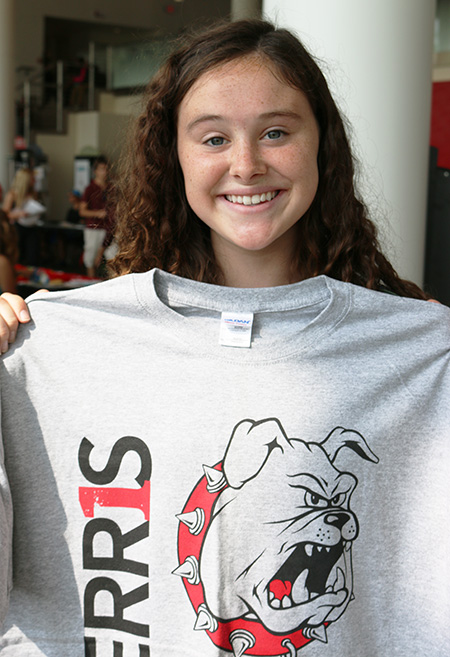 She is: A freshman majoring in Communications from Rockford, Mich.
What do you like most about Ferris? The community, that Ferris has, has helped to make Anelene feel at home in her first freshman year.
How is Ferris preparing you for your future? Ferris is helping Anelene by giving her a great place to learn and get a degree in something she loves.
Why should Ferris be a top choice for others? The people that come to Ferris are one of a kind. She sees a lot of opportunities for students to explore academic opportunities that match their talents and interests.
What is the best part about being at Ferris? Meeting new people has been great for Anelene. She sees a lot of opportunities to get out, on campus, to meet new people and make new friends.
Why was Ferris your number one choice? Ferris was Anelene's first choice because it felt like home when she stepped on campus.