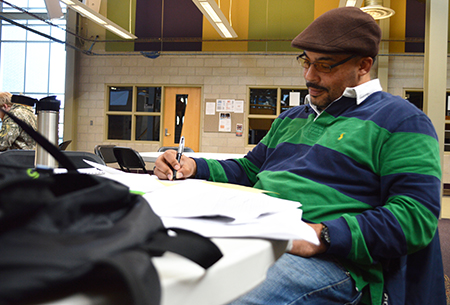 Quandours Foulk
Construction Management
Junior
Detroit, Mich.
"In 2009, I was involved in a car accident. I flipped my truck. I got ejected out of the truck and spent about a month and a half in a coma. I came out and had to change careers (previously was a pipefitter), so I decided to go to school. Now I'm here at Ferris getting my Bachelor's Degree."

Click Ferris First to see and read more stories.