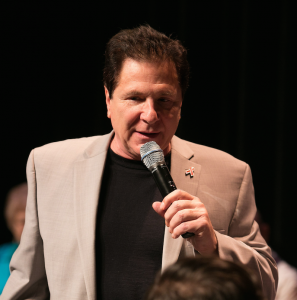 Hypnotist Tom DeLuca is back at Ferris State University to perform his popular set on Thursday, Dec. 3 at 7 p.m. in Williams Auditorium.
DeLuca, who has performed for decades at Ferris, welcomes about 20 students from the audience to participate in his "original" hypnosis experience.
"Tom has been performing here at Ferris State University for more than 20 years now," said Justin Stevenson, a programmer for Entertainment Unlimited. "He is known to be a FSU tradition and we are happy to have him once again."
The show is hosted by EU, is free and open to the public.
Click on the link to DeLuca's website for past performances and to read media reviews.