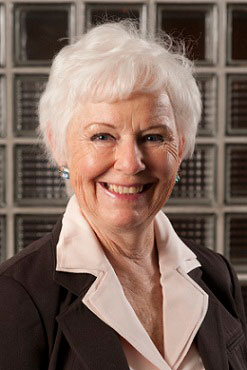 Roberta Teahen, Ferris State University's associate provost for accreditation, assessment, compliance and evaluation, has named a recipient of the 2015 Michigan Distinguished Woman in Higher Education Leadership Award. The award is sponsored by the Michigan American Council on Education Network for Women in Higher Education.
Teahen is one of two 2015 award recipients. She will officially be presented with the award during a luncheon on Tuesday, June 9 in East Lansing, Mich. The honor is in recognition of Teahen's work related to mentoring and promoting women in higher education, conducting research, providing advocacy for women's issues and having an impact beyond Ferris' campus and more.
Teahen was appointed Ferris' associate provost of accreditation, assessment, compliance and evaluation in 2007. She serves as the accreditation liaison officer for Higher Learning Commission activities. Additionally, Teahen works with the University and Graduate and Professional Council and the Academic Program Review process. She oversees the Office of Graduate Studies and Perkins Grant administration. Teahen also serves as director for Ferris' Doctorate in Community College Leadership program and as a member of its faculty.
To learn more about Teahen, visit the Academic Affairs website.