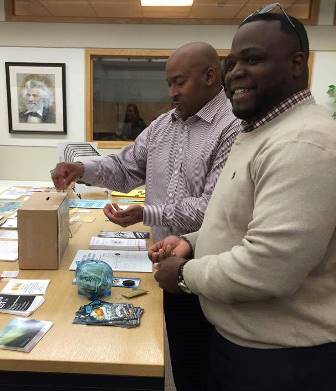 Students, faculty and staff are encouraged to donate to help Ferris State University's International Student Organization raise funds in support of the relief effort after the 7.8-magnitude earthquake that took place on Saturday, April 26 in Nepal.
More than 7,000 lives have been lost according to a CNN report.
Intensive English Program faculty member Bijaya Acharya is assisting this effort. Acharya notes that more than 7,000 people have lost their lives, many thousands more are hospitalized, and nearly 2 million people are displaced – many of whom are now homeless.
All donations will go toward providing basic needs such as food, water, blankets and temporary shelter to people affected by the earthquake.
Donation boxes are available in the following locations:
President's Office, on the third floor of the Timme Center for Student Services;
Office of Multicultural Student Student Services, in FLITE 159;
Office of International Education, Center for [email protected] Students; and Room 212 (all located in the Interdisciplinary Resource Center);
College of Business, Room 212; and
The Writing Center; Biology, Mathematics, Physical Sciences and Social Sciences Departments; and the Dean's Office in the Arts, Sciences and Education building.
Photo is courtesy of the Ferris International Student Organization