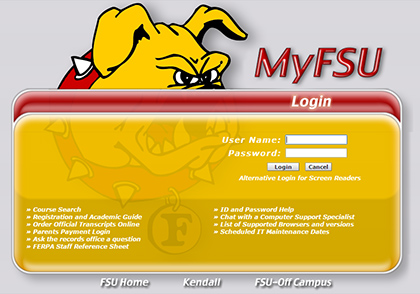 Ferris State University's Information Technology Services will launch an updated version of the MyFSU portal on Friday, May 29.
ITS has worked closely with employee and student focus groups in the development of a new MyFSU design that it believes will be simple and intuitive for users.
While the new version is expected to be launched in late May, not all of the features and links will be immediately available. ITS plans to continue to add more resources to the new MyFSU over the course of the summer to have it ready for the Fall 2015 semester. The important information that students will need is expected to be available at the time of the May 29 launch.
ITS will continue its work with developers as the project goes through the final stages of design completion.
The MyFSU portal provides access to announcements, various records, university policies and support services.