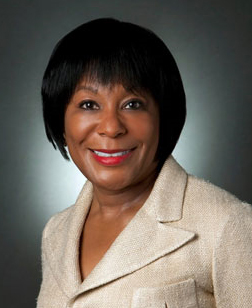 Ferris State University's Student Government will present the 13th annual Women Invested in Leadership and Learning Conference on Thursday, March 19.
The W.I.L.L. Conference's mission is to showcase successful women in leadership positions. The event runs from 6 to 8 p.m. and consists of four breakout sessions, as well as a keynote speaker. The keynote address will be delivered by Vivian Packard, president of the General Motors Foundation. Packard's talk will focus on the importance of "Diversity in the Workplace" and how it has affected her personal story.
Prior to the keynote, conference attendees can attend breakout sessions hosted by members of the Ferris campus community. The breakout sessions include: Teresa Cook, an associate professor in Accounting, and Jina Jackson Rockwell, a professor of Marketing, will be speaking about their personal stories of success. Tracy Busch, an assistant professor of Humanities will speak about the "History of Discrimination." Matthew Jones, Ferris' Greek Life coordinator, will host a workshop, "Success and Career Development."
"Our mission is to provide the campus with a variety of different speakers for them to attend so that they achieve the greatest benefit from this event," said Harmin Gill, a junior majoring in Psychology and coordinator of the W.I.L.L. Conference.
Breakout sessions will be followed by the keynote speaker.
"This event is important for both men and women to attend due to the fact that diversity effects everyone," Gill said. "We want to reach out to the entire campus and raise awareness of this event and its importance."
For more information on the event, visit their Facebook page, here, or you may contact the Ferris State Student Government office at (231) 591-2611.
Pictured is keynote speaker Vivian Packard