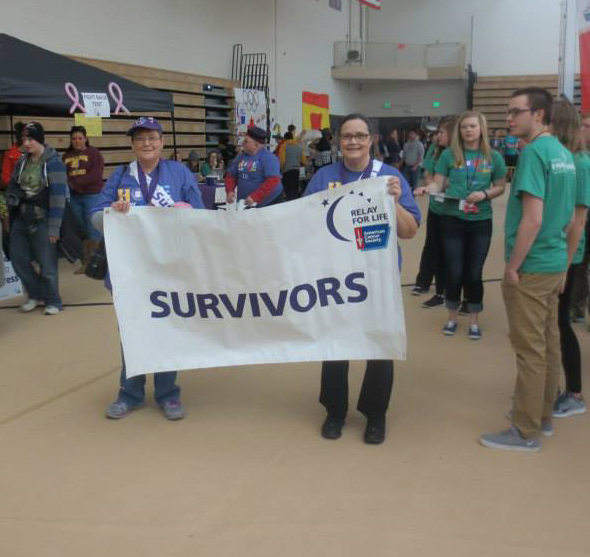 Ferris State University students raised a total of $40,094.68 for the American Cancer Society during a recent Relay for Life event.
Arranged by the Colleges Against Cancer student organization, Relay for Life ran from 6 p.m. on Friday, March 27 to 6 a.m. on Saturday, March 28. Fifty-five different student organizations, made up of 794 registered students, participated.
"I am absolutely blown away by the progress we make each year. To think that a bunch of college students can come together to raise that kind of money is impressive," said Travis Hodder, CAC president. "Seeing people get excited and passionate for a cause that is dear to my heart means so much to me."
The top three teams, in terms of money raised, include CAC at $3,172.97, the Music Industry Management Association at $3,167.44, and Crafter's Anonymous at $2,648.19.
For more information about CAC, click here.
To learn more about the American Cancer Society, click here.