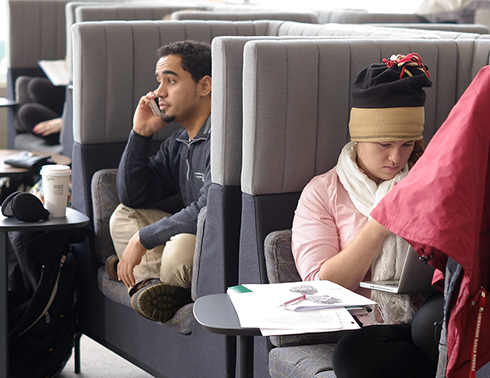 IBIS Consulting, an external firm hired by Vice President for Diversity and Inclusion David Pilgrim, is conducting a yearlong diversity audit of Ferris State University.
As part of this effort, the Ferris community is asked to share its thoughts through participation in a Diversity and Inclusion Climate survey. The confidential survey – including any and all personal information – will be accessible Monday, March 16 through Friday, April 3. Data collected from the survey, combined with information gathered during on-campus interviews and focus groups, will be part of an effort to develop a new Ferris diversity and inclusion plan.
Ferris faculty, staff and students will receive an email message containing a link to the diversity and inclusion survey. Ferris community members are asked to be aware of the email link and to take the time to fill out the survey. Completion of the survey should take less than 15 minutes. IBIS will submit a final report to the university based on its analysis of the collected data.

Individuals who participate in the diversity and inclusion survey will be eligible to win prizes, including iPad minis, Beats and Ferris gear.

IBIS is a Massachusetts-based firm that specializes in assessing organizational cultures for inclusion, charting strategic directions, designing and delivering training programs and more.

To learn more about Ferris' Diversity and Inclusion Office, visit here.