Ferris State University faculty, staff and students come from all over the world with one thing in common- Ferris as ultimately their No. 1 choice. In the Ferris First series, we chat with members of the University community to learn more from them about why Ferris was their No. 1 choice.
They all have a story. Here, we tell part of that story. Meet: Rebecca Rasanen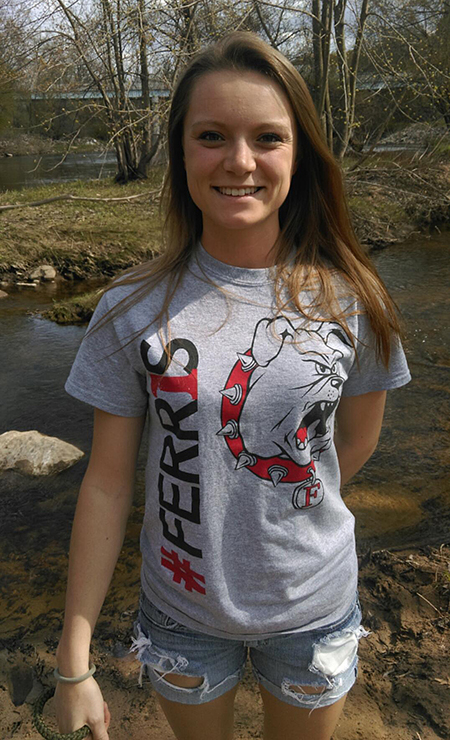 She is: A senior in Nuclear Medicine Technology from Baraga, Mich.
Why was Ferris your No. 1 choice? Ferris is Rebecca's No. 1 choice because it offers a wide variety of majors in the health field, some of which are the only ones available in the state of Michigan.
What do you like most about Ferris? Rebecca is a fan of the class sizes because they are not too crowded. She also likes the campus, in general, because its size is not overwhelming.
What do you enjoy about your academic major? Rebecca enjoys learning about the specifics involved in her major and learning about how all of the equipment operates.
How is Ferris preparing you for your future? "Ferris allows you the opportunity to get hands-on experience in your program by not only teaching students with lecture, but also in a lab setting and in a clinical setting, where you are able to work alongside professionals in the field," Rebecca said.
Why should Ferris be a top choice for others? Rebecca believes that Ferris should be a top choice for others because of the quality education that students receive at Ferris.
What is the best part about being at Ferris? Ferris has a great environment that Rebecca likes being a part of and she also loves that there is a river running right through and around campus.