Ferris State University faculty, staff and students come from all over the world with one thing in common- Ferris as ultimately their No. 1 choice. In the Ferris First series, we chat with members of the University community to learn more from them about why Ferris was their No. 1 choice.
They all have a story. Here, we tell part of that story. Meet: Jens Kaus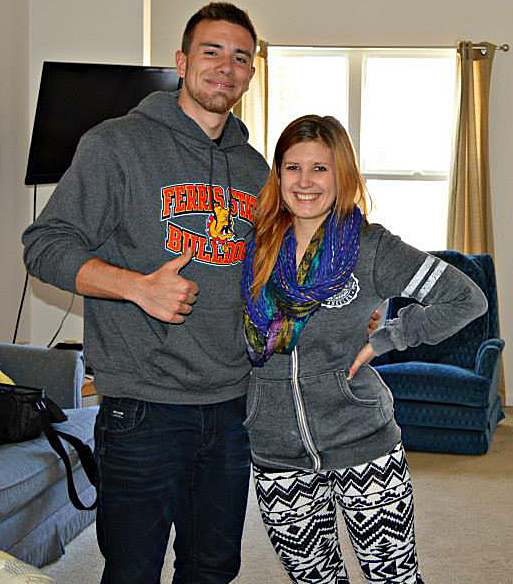 He is: a senior majoring in International Business from Kleve, Germany.
How did you find out about Ferris? One of Jens' professors in Germany told him about Ferris and the study abroad program that was available to him.
Why was Ferris your No. 1 choice? "I always wanted to go abroad to America and experience the American way of life along with the culture and education," Jens said.
Jens came to Ferris because a fellow student from Germany, as well as his professors, had recommended that he give it a shot.
What do you like most about Ferris? Jens believes that Ferris is helping to give him a quality education. He loves the students that have become his friends and all of the events and opportunities that Ferris has to offer.
What is the best part about being at Ferris? Jens enjoys the small class sizes at Ferris and the group work that is required in many classes. He also appreciates how close professors are with their students, as this allows for easily accessible help.
PHOTO CAPTION: Jens is shown here with fellow German student Sabrina Nichell