Ferris State University faculty, staff and students come from all over the world with one thing in common- Ferris as ultimately their No. 1 choice. In the Ferris First series, we chat with members of the University community to learn more from them about why Ferris was their No. 1 choice.
They all have a story. Here, we tell part of that story. Meet: Stephanie Aigboduwa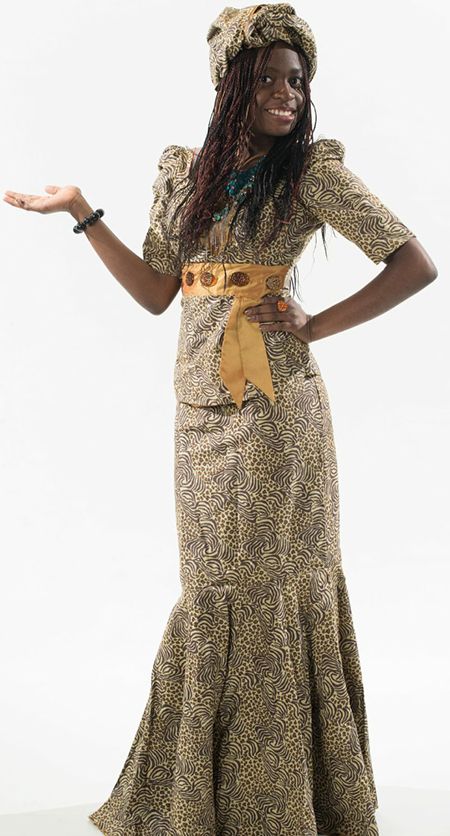 She is: An international student from Warri, Nigeria, Stephanie is in her junior year studying in the Pre-Medicine program.
How did you find out about Ferris? When looking at different schools, Stephanie decided to join her older sister and travel to the U.S. to attend Ferris.
Why was Ferris your No. 1 choice? Stephanie was debating between several schools, and decided on Ferris as her number one decision because she had family here and felt it was the right choice for her.
What do you like most about Ferris? The Nigeria native said that she enjoys the interaction between the Office of International Education and international students. "I like that the students are taken care of and are referred to by name."
What student organizations are you involved in and why? Stephanie plays an important role in the International Student Organization as well as the African Student Union. She said that these organizations are good stress relievers from her school work.
How is Ferris preparing you for your future? "Ferris is helping me transition smoothly into the American culture, and will continue helping me when I further my education at a larger institution in another city," she said.
Why should Ferris be a top choice for others? Said Stephanie, "Ferris should be a top choice because of its size. Being a smaller school, Ferris encourages students to socialize among themselves and meet people every day."
What is the best part about being at Ferris? "I am able to make friends easily here, and I enjoy seeing friendly and familiar faces all around campus."