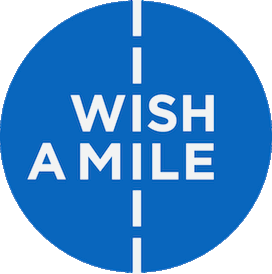 Keep an eye out for bicyclers making a stop at Ferris State University this week as part of the 28thannual Wish-A-Mile 300 Bike Tour.
Bicyclers will be staying in Ferris' Student Recreation Center Friday, July 24 through Saturday, July 25. As a result, the Student Recreation Center closes on Friday, July 24, at 9 a.m., but reopens on Monday, July 27, at 6 a.m.
The Wish-A-Mile Bicycle Tour is Make-A-Wish Michigan's largest fundraiser.
Tour riders travel across the state of Michigan during the three-day WAM 300 tour – a ride that stretches across 300 miles of the state's countryside. The tour coincides with the WAM 50, a one-day, 50-mile ride on Sunday, July 26.
The WAM 300 features two available route options: a three-day, 300-mile route and a one-day 50-mile option. Additionally, volunteer opportunities exist as part of Wish-A-Mile.
The tour commences with a travel day from the Michigan International Speedway, in Brooklyn, Mich., to Traverse City, Mich. From the Traverse City location, cyclists ride an estimated 100 miles per day, during a three-day period, to make it back to MIS on Sunday. The WAM 50 is a one-day looped ride that joins the WAM 300 route for the last few miles.
The full Wish-A-Mile Bicycle Tour runs July 23-26. More than 1,000 cyclists and volunteers are involved in the tour.
Tour highlights:
Thursday, July 23: Travel day to Traverse City, Mich.
Friday, July 24: Ride from Traverse City East Middle School to Ferris State University
Saturday, July 25: Ride from Ferris State University to DeWitt High School
Sunday, July 26: Ride from DeWitt High School to the MIS, Brooklyn, Mich.


More WAM 300 details can be found here, at WAM 300.
Both tours work their way through a special designated area named the Silent Mile – a stretch that honors loved ones lost too soon but never forgotten, according to the Make-A-Wish Michigan website.