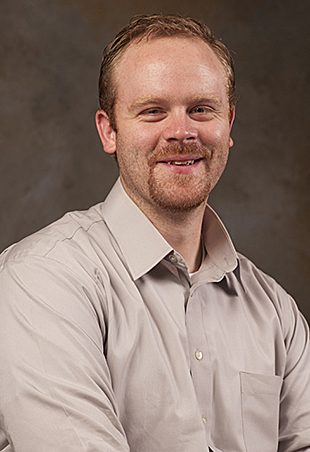 VIDEO: Check out the 'No More' PSA produced by the Media Communications Association featuring Ferris student-athletes.

Ferris State University student-athletes worked together, recently, to promote sexual assault prevention in a public service announcement video for the Women's Information Service, Inc., in Big Rapids.
The video "No More" was produced by the Media Communications Association. The association is a registered Ferris student organization devoted to the advancement of the private television industry and dedicated to serving the needs of professional video communicators in non-broadcast settings.
WISE is a non-profit organization that provides crisis intervention and support services to survivors of domestic and sexual violence.
Nick Kuiper, a Television and Digital Media Production assistant professor and co-advisor of Ferris' MCA chapter, explained that this was not the organization's first project for WISE. He noted that MCA has produced a number of videos for the annual dinner theater and that the "No More" project was an offshoot of that job.
WISE's contacts asked for assistance from Ferris' football players. Kuiper said that the goal was to find spokesmen for a sexual assault prevention campaign.
"We've seen these 'No More' spots that are national. We kind of wanted to gear it to the Big Rapids community," he said.
Five Ferris State football players appeared in the video:
Kitwana Clark, Applied Speech Communications, Grand Rapids, Mich.
Frank Colletti, Automotive Engineering Tech, Park Ridge, Ill.
Jamel Lockett, Pre-Mechanical Engineering Tech, Warren, Mich.
Shakur Sanders, Applied Speech Communications, Kentwood, Mich.
Jason Vander Laan, Applied Math Actuarial Science, Frankfort, Ill.


WISE featured "No More" on its website during Sexual Assault Awareness Month, in April, and the video had more than 800 views, according to Kuiper.
"I was happily surprised to see how many people viewed it during the first week," he said. "I was more excited to see the response from the community. Everybody was very happy that the word was out there about sexual assault awareness. We were happy that it reached so many people around town."
Kuiper was also pleased by the results of this collaboration of MCA students and Ferris State student-athletes.
"When they're able to see something like this and it resonates with the students, it's very important," he said.
"No More" is currently available for viewing on the FSU Department of Public Safety Facebook page.