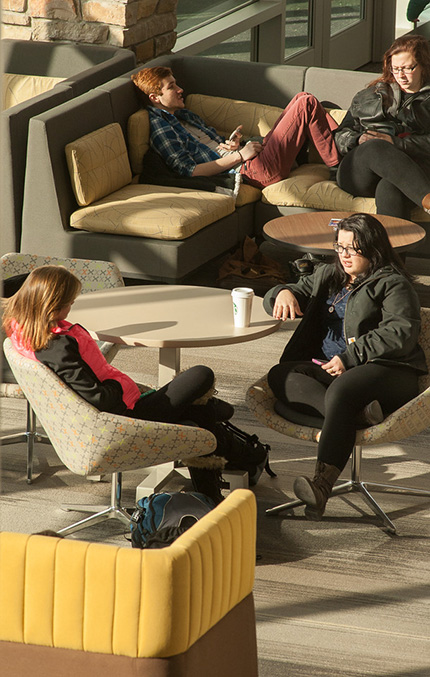 Ferris State University will be hosting a grand-opening for the newly-renovated University Center, located at 805 Campus Drive in Big Rapids, on Thursday, Feb. 19 from 11 a.m. to 2 p.m.
The event begins at 11 a.m. with a formal dedication of the facility, remarks from Ferris President David Eisler, Board of Trustees Chair Paul Boyer and Student Government President Andrew Kalinowski.
Following the scheduled remarks to people in attendance, a reception and facility tours will take place from 11:45 a.m. until 2 p.m.
Refreshments will be served. Giveaways and music will be part of the event.
Parking will be available in Lot 1, which is located off of Ives Ave. between North Campus Drive and South Campus Drive.
Anyone who needs special accommodations to attend this event should contact the Student Affairs office at (231) 591-3578 at least 72 hours in advance.

Read more about the new University Center opening by clicking on the link that is posted, here:

For a visual video look inside of the new University Center facility, click on the video module below.