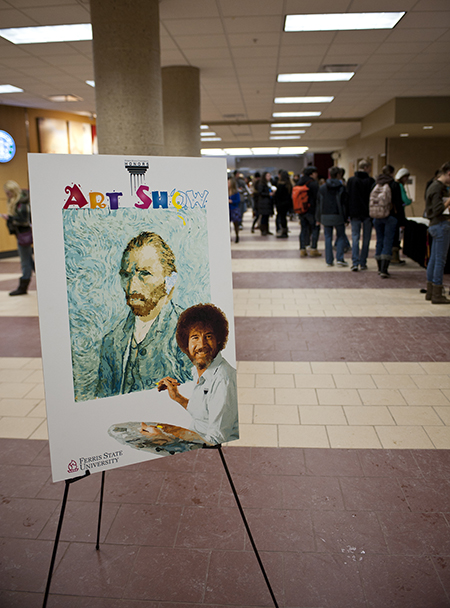 Ferris State University Honors Program students will feature their artwork at the Honors Art Show on Friday, Jan. 30 from 6 to 9 p.m. in the University Center, Room 202C.
The show will include 27 pieces from a variety of different media.
The public's favorite and the judge's favorite awards will be given out at around 8 p.m.
"For many students, the creation of art — whether it is in visual media or by performing in campus plays or playing in the university's musical ensembles — is an important part of their intellectual life," said Peter Bradley, director of the Honors Program. "Their majors and programs are only one part of their interests, and this is an opportunity for them to engage their interest outside of their major."
Last updated: 10-11-2016