Ferris State University faculty, staff and students come from all over the world with one thing in common – Ferris as ultimately their No. 1 choice. In the Ferris First series, we chat with members of the University community to learn more from them about why Ferris was their No. 1 choice.
They all have a story. Here, we tell part of that story. Meet: Alexa Donakowski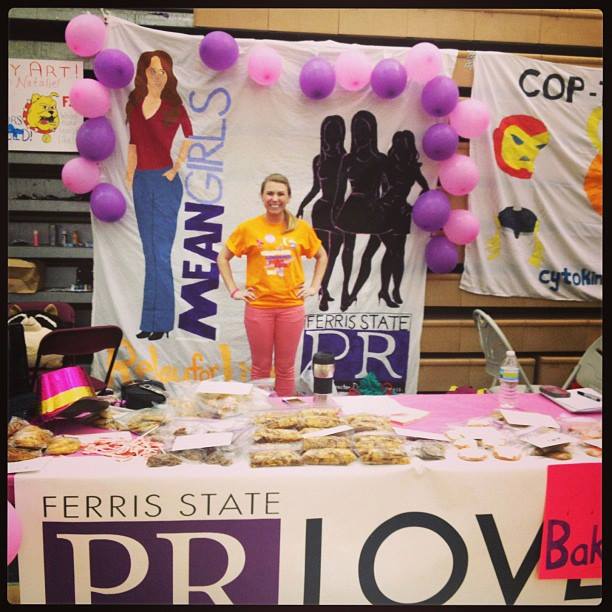 She is: A Ferris alumna from Alpena, Mich. who graduated with a degree in Business Administration concentrated in Public Relations in 2013.
How did you find out about Ferris? Alexa found out about Ferris through her brother, Trenton Donakowski, who was in Ferris's Professional Golf Management program at the time. He would always talk about his great experiences at Ferris.
What made Ferris your top choice in the end? Alexa had earned an associate degree from a community college and, after talking with her adviser, she found out that Ferris accepted the majority of her credits. She also discovered the great Public Relations program that Ferris offers.
How do you stay affiliated with Ferris? Alexa stays in touch by visiting the Ferris website regularly, reading articles on The Torch website, and looking at Ferris' social media platforms.
What do you love about Ferris? Alexa loves that Ferris provided her with connections and opportunities. The people she met in her program will always be her friends. She loved the experiences that the Public Relations Student Society of America organization offered. Alexa gained so much real world knowledge from PRSSA, which helped her considerably with her first job after graduation.
Why should Ferris be a top choice for people? "Ferris should be a top choice for anyone because it is a school that is ahead of the competition when it comes to preparing students for the real world. The projects you complete, the people you meet and the information you accumulate at Ferris are assets that will propel you into success."
What is your favorite Ferris memory? "My favorite Ferris memory was the 12-hour-long 2013 Relay For Life event. I was actively involved with Colleges Against Cancer, which puts on the annual event, and PRSSA, which helped promote and publicize it. At one point, I remember taking it all in and thinking to myself, 'this is what college is about.' Relay was a real event that I helped plan and it was an opportunity for all different Ferris organizations to come together. It was fun to see people let go of the constant stresses of college with close friends. I will have those memories forever.
How did Ferris benefit you? Ferris benefited Alexa by preparing her for a real career. Aspects of her current job mirror things she learned in her classes.
"Projects I put together for my job are similar to what I learned to do in classes at Ferris," she said. "Ferris taught me that working hard, building relationships, being dedicated and having an eye for detail will help make you successful. I try to live by that every day."