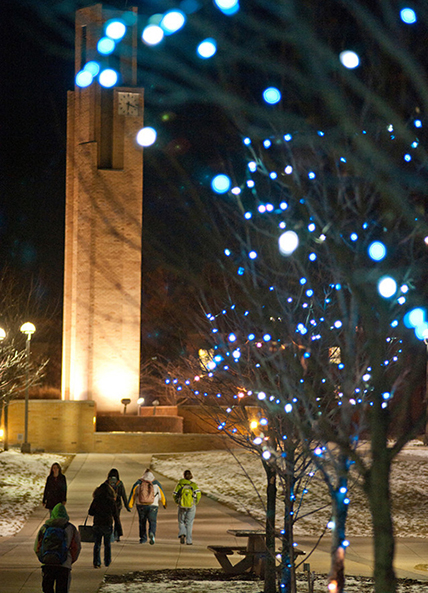 Ferris State University offices have opened back up for business to begin the Spring 2015 semester. Plus, the return of students to campus and the start of classes for the semester are fast approaching.
Here are several important early dates to keep in mind as the new semester officially begins, for students, on Monday, Jan. 12.
Important dates:


Wednesday, Jan. 7


Late registration for the Spring 2015 semester begins and runs through Friday, Jan. 9
Residence halls open beginning at 10 a.m.


Monday, Jan. 12


First day of classes for the Spring 2015 semester
The "drop/add" period for classes begins and runs through 5 p.m. on Thursday, Jan. 15


Friday, Jan. 16
University Center Grand Opening Late Night Event for Students begins at 9:30 p.m. and runs through 2 a.m.


Monday, Jan. 19

Martin Luther King Day (NO CLASSES)
The 2015 Martin Luther King Celebration begins on campus, here.

View the MLK Celebration video, here.

For more on Ferris State University events, check the University Events Calendar, here.
Last updated: 01-06-2015