Comedian Gibran Saleem will perform on Tuesday, Feb. 17 at 7 p.m. in Ferris State University's new University Center, Room 202.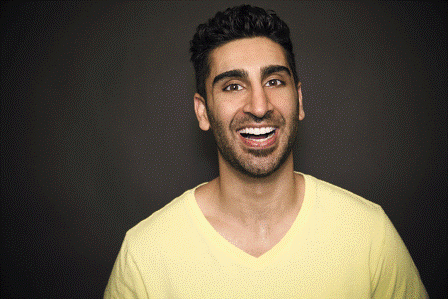 "Saleem is an accomplished actor, comedian and writer," said Aaron Wyse, co-head of publicity for Entertainment Unlimited, sponsor of the event. "He has performed stand-up shows all over the country and has performed on 'Gotham Live,' a television show that showcases up and coming comedians."
Saleem started performing comedy while attending graduate school for psychology at New York University. He has performed for the TBS Rooftop Comedy College Competition, New York Comedy Festival, Boston Comedy Festival and much more.
This free event is hosted by Entertainment Unlimited, Ferris' campus programming board.
"College can be a stressful time of life and we all need an outlet to relax and have some fun," said Wyse, a senior from Ann Arbor majoring in Construction Management. "Making sure the campus is enjoying college life is one of our main goals as an organization and what better way to accomplish this then by bringing in an accomplished comedian to get the students to laugh and unwind."
For more information, check out the University Events Calendar, here.
For more information about Saleem, visit here.