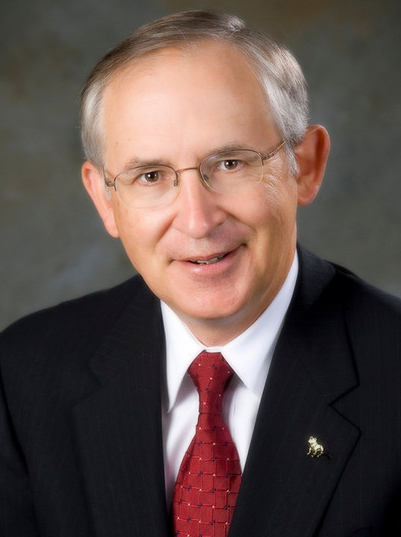 Today, Ferris State University President David Eisler expressed strong support for Gov. Rick Snyder's executive budget. This proposes a $28 million increase in support to state universities and a cap on contributions to the Michigan Public School Employees Retirement System for universities that pay into the system. If adopted by the legislature, this would be the fourth year of increases in support of higher education.
"Gov. Snyder recognizes that state government and state universities are partners in creating the Michigan of the future," Eisler said. "Restoring higher education funding even in the face of difficult budget choices is an important part of that future. Unless we decide to turn back the clock on technological and scientific breakthroughs in healthcare, communications, manufacturing and virtually every other aspect of our lives, we are going to need an educated workforce."
While the increase in higher education funding will likely get most of the headlines, the governor's proposal to limit contributions to the Michigan Public School Employees Retirement System represents greater long-term stability to the seven Michigan universities, including Ferris, which pay into the system. Last year, Ferris State University returned 20 percent of its state appropriations into the retiree pension and healthcare plan. The governor is proposing MPSERS funding be capped at 25.73 percent of payroll, down from the 30.45 percent Ferris now pays into the system.
"The governor's proposal on MPSERS represents an estimated $800,000 that Ferris can put toward supporting students. We have made reducing student debt a priority. Capping a cost that continues to increase every year will create predictable costs for our legacy retirement payments," Eisler said.
Gov. Snyder's budget proposal also includes a continuation of awarding a portion of each university's appropriation based upon a performance formula. Ferris has fared well under the performance-based formula. In Senate sub-committee testimony last year, Eisler noted that Ferris had increased graduates in Science, Technology, Engineering and Mathematic (STEM) fields by 1,241, improved its six-year graduation rate, and was in the top 20 percent of peer institutions in its number of Pell Grant recipients, among other factors.
"The performance metrics are designed to reward universities for expanding access and producing the kind of graduates who will sustain and accelerate the state's economic recovery. This is Ferris' mission, so the state's performance-based formula is a very good fit for the university and its long-term strategic planning." To qualify for performance-funded support universities will need to restrain tuition increases to a maximum of 2.8 percent cap, less than last year's 3.2 percent cap.
Gov. Snyder's budget proposal will be on the minds of members of the Senate Appropriations Subcommittee on Higher Education when they visit the Ferris campus on March 2 to take testimony on the university's needs and its progress on performance-based metrics, among other budget-related issues.