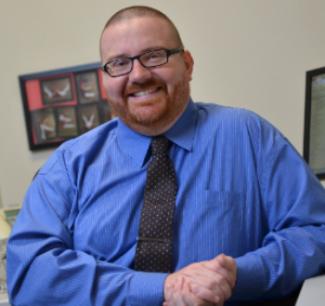 Ferris State University has introduced Haven as a new student resource for the Fall 2015 semester.
Haven is an online sexual violence prevention program that has been implemented by Ferris to help educate students about healthy relationships, sexual health, sexual assault and how to be an active bystander to help prevent sexual violence. The online tool is confidential, interactive and personalized to help students explore the ethics of relationships, the role of alcohol relative to giving consent, key definitions, access to resources and information about bystander intervention. It also discredits myths commonly associated with sexual assault.
University officials promoted Haven during Summer 2015 orientation sessions to make incoming first-year students particularly aware of the program.
"Haven is great as it realizes that the majority of our students already have healthy behaviors and attitudes in their life," said Kevin Carmody, Ferris' Title IX coordinator and associate dean of Student Life. "This program is designed to empower those students to promote a safe and welcoming community."
The university has fully implemented the program to emphasize that a safe campus community is the responsibility of all of its citizens.
"Many students have the belief that sexual violence is a 'women's issue' which couldn't be further from the truth," Carmody said. "Sexual violence is a community issue that we all need to come together to prevent."
To strengthen awareness of Haven, in addition to the work done this summer as part of orientation, the university mailed a postcard to students registered for Fall classes that encouraged them to participate in Haven prior to the start of the Fall 2015 semester. All students who will live in residence halls will find Haven-related information in their rooms as they move in their belongings in late August.
Carmody emphasized that Ferris is a safe campus. The goal of Haven is to help prepare students to deal with situations that may be unfamiliar. Haven helps educate students on healthy ways to approach situations that they may not have dealt with in the past.
Click Title IX for more information about resources.

PICTURED: Kevin Carmody, Title IX coordinator and associate dean of Student Life