Ferris State University students gain valuable work experience through internships. Internships also can confirm or redirect career decision-making, provide marketability, develop people skills and enhance classroom learning. Many academic programs require one, but the experience is encouraged regardless to provide students with a better understanding of what will be expected of them in the workplace.
Many students are participating in myriad internships this summer. Meet: Natalie Bastida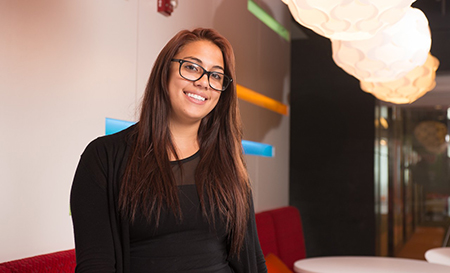 She is: From Bay City, Mich. Studying Finance.
Internship: She is interning with Quicken Loans, where she was recently certified as a Licensed Mortgage Banker.
What she does: While she is with Quicken Loans she pulls reports and gives team members a visual of how they are doing with the month, day, or week. She also listens to banker calls, and helps get information. It is all about learning at Quicken Loans, and encourages that you learn from your mistakes. There is a lot of opportunity to move up and build yourself within the company.
The best part: Her internship has been the best because of the team members she works with. They welcomed her with open arms and have been helpful, and ultimately made the experience at the internship for her. This is a fun place for her to work, and she really enjoys it.
Her future plans: She would like to come back and be a Banker with Quicken Loans once she graduates. Mortgage banking is her main passion. Dealing with customers and putting them in a house they need is extremely rewarding for her.