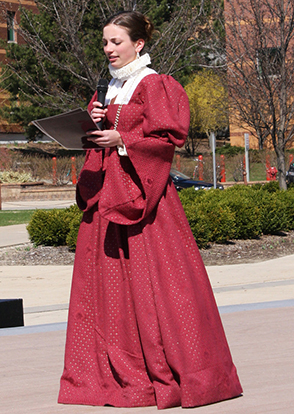 Ferris State University's Languages and Literature Department will host a Shakespeare Festival birthday celebration in honor of William Shakespeare on Thursday, April 23 at 11 a.m. on the North Campus Quad stage.
The celebration will feature live performances focused on bawdy scenes, comedy and romance scenes from Shakespeare's works.

Ferris students may join peers and thespians performing while they enjoy birthday cupcakes.
In case of rain, the festival will be moved indoors to the stage inside of the University Center.
For more information, please contact Melissa Smith, by email, or Isaac Wilson, student coordinator, by email.

Anyone with a disability and in need of special accommodations to attend the event should contact Smith by email or by phone at (231) 591-5898 at least 72 hours in advance.