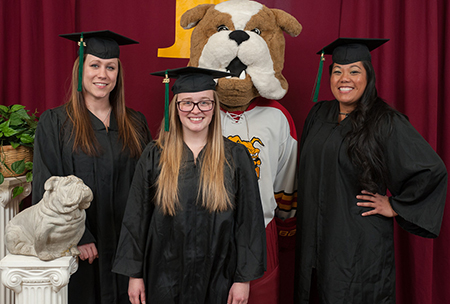 In the spirit of Spring 2015 commencement ceremonies at Ferris State University, the Multicultural Graduate Recognition Program returns on Friday, May 8 beginning at 11 a.m. in University Center, Room 217.
The Multicultural Graduate Recognition Program has been coordinated to recognize under-represented students approved to participate in commencement. These students will have fulfilled all of the requirements necessary to earn an associate, bachelor's degree or higher in a Ferris academic program.
Graduates interested in participating in the program are encouraged to contact any of the sponsoring offices or sign up by email by Friday, April 3.
The Graduate Recognition Program is co-sponsored by the Office of Multicultural Student Services, the Diversity and Inclusion Office, the Center for [email protected] Studies and the Office of International Education.

For more information about the sponsoring offices, click the links below:
Diversity and Inclusion Office
Office of International Education