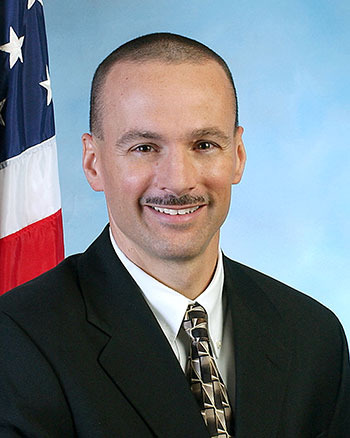 FREDERICKSBURG, Va. – Ferris State University alumnus Tim Murphy has been appointed to the The Ferris Foundation Board of Directors.
A 1983 graduate of Ferris with a Bachelor of Science in Criminal Justice, began his professional career as a police officer fresh out of college. Five years after his graduation from Ferris, Murphy joined the Federal Bureau of Investigation as a special agent. In the FBI, Murphy held several operational positions in a variety of field offices nationwide, investigating matters as diverse as counterterrorism, organized crime and drugs and served as an FBI pilot. Murphy rose to deputy director of the FBI, a position he held until his retirement in 2011.
Murphy, a Michigan native who currently lives in Fredericksburg, Va., was also a recipient of the Presidential Distinguished Rank Award of Distinguished Executive, the nation's highest civil service award.
Carla Miller, Ferris' associate vice president for special/leadership gifts and executive director of The Ferris Foundation, is excited to welcome Murphy to the Foundation Board of Directors.
"We're thrilled to welcome Tim to The Ferris Foundation Board of Directors," Miller said. "Tim has a passion for higher education that is as strong as ever. He is a guest lecturer at a number of colleges and universities, and has returned to Ferris on several occasions to speak to our Criminal Justice students. Tim has had an amazing professional career and we're so excited that he will bring his enthusiasm, experiences and expertise to The Ferris Foundation Board of Directors."
Murphy's most recent presentation focused on cyber-crime and his role with the FBI's new Cyber-Crime Unit. He received the Criminal Justice Distinguished Leadership Award at Ferris' College of Education and Human Services' 40th year celebration.
After his retirement from the FBI, Murphy joined MacAndrews and Forbes Holdings Inc., a diversified private holding company where he serves as vice president of Corporate Compliance. MacAndrews and Forbes invests in a wide variety of companies with strong market positions to help them grow to their full potential. Murphy maintains close ties to the law enforcement and intelligence communities, and is frequently consulted by federal, state and local officials due to his expertise in global criminal, cyber and security issues.
Since 1991, The Ferris Foundation has been responsible for receiving, investing and distributing all gifts, which provide a source of perpetual support for the university. The purpose of The Ferris Foundation is to advance the university's mission and goals by generating and managing private support for the university.