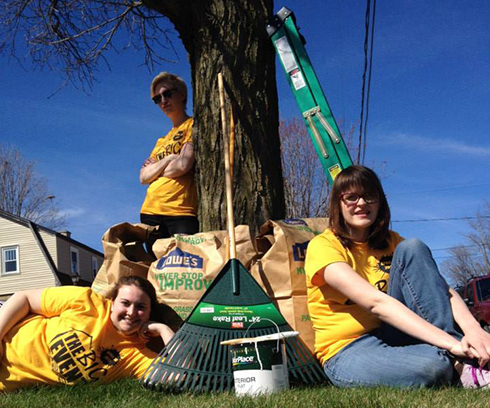 VIDEO: Check out highlights from the 2015 edition of The Big Event.
Ferris State University Student Government hosted the eighth annual edition of The Big Event on Saturday, April 18 in Big Rapids. This year's event established record-breaking numbers for both the amount of registered community houses and number of volunteers.
Prior to 2015, the highest number of volunteers to participate in The Big Event was 1,612. This year, organizers broke that record with 1,620 volunteers that served 260 community houses.
"This warms my heart to see that so many Ferris students were willing to help the Big Rapids community," said Kaitlyn Patrick, co-director of The Big Event.
The Big Event is the largest, one-day student run philanthropic event in Michigan.